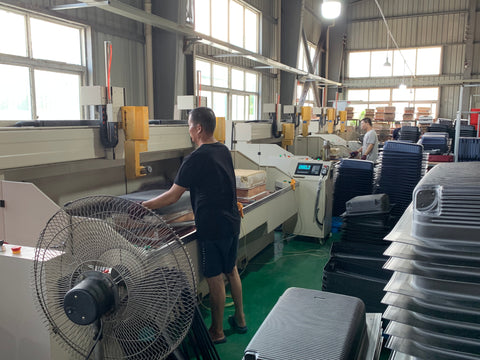 As your fulfillment center, it is our task to make sure every single item we send out to your clients respects your quality standards. This iswhy we carry out quality inspections based on international standards as part of our basic package, without any additional cost! The basic, typical QC includes the following:
a visual check, to confirm its compatibility with the products ordered (all items);
a handling/usage test, to verify it is working and the quality of the materials and manufacturing are respected (based on AQL);
a general dimensions test (based on AQL);
a visual check of the packaging (all items);
In addition to this, we of course also make a quantity check and control the necessary documents for shipping and customs.
Some additional tests are also being made on specific items, such as the weight of heavier parcels, or the tightness of the container for liquids.
If you have any more specific requests - like a different type of test; more detailed measurements or specific reports - this is all possible: while our clients usually request basic checks for basic products, we can also make very specific tests and provide detailed reports.
Contact us now for any clarification!